Coming March 2024...
HEAD OVER HEELS by GAIL YOUNG
Here at Cast & Crew Theatre Workshop, we do love a Gail Young script. This will be the third of Gail's fabulous plays we've had the pleasure to perform. Her skill to write a storyline that weaves laughter into some of life's most difficult subjects is phenomenal. See below poster for a short synopsis...
Gail Young's latest comedy drama...
...addresses the growing social phenomenon known as 'Silver Splitters'. They are Britain's hottest new demographic trend - retired divorcees. Come and join Jill and Andy as they navigate their way through the minefield of emotions produced by thirty odd years of so called wedded bliss ending in divorce. Not a pretty sight, but funny in oh so many ways!
A LAST LOOK AT THE PROMOTIONAL VIDEO FOR OUR RECENT PANTO
Would you like to be a part of Canvey's award winning Premier Drama Group?
Check out the below ad to see just how much fun we have, then take a peek at our Join The Group! page to find out how you can become a valued member!!
DID YOU MISS OUR OTHER FREE ONLINE PRODUCTIONS FOR LOCKDOWN?
A COVID NATIVITY
GHOST OF A CHANCE
WHAT'S IT ALL ABOUT, DAVE?
THE ROMANS ON CANVEY
Not to worry! You can still enjoy them by clicking the button below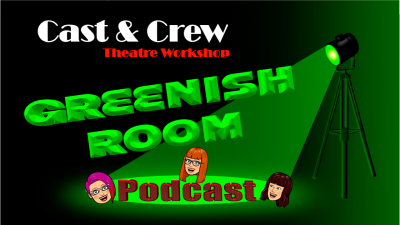 Click the above link to go to our featured Greenish Room page to hear our latest podcast or past episodes as they appear
Gone But Not Forgotten
Sadly, we lost two of our members all too early in life. We still speak fondly of them and they will aways remain part of our Cast & Crew family's greatest memories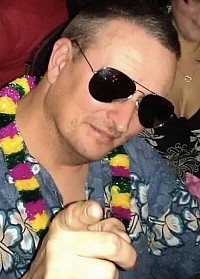 Robert Simmons 1964-2018
Rob was one of a kind. A brilliant director, hilarious comedy actor and a precious and caring friend. He suffered severely from the debilitating afflictions that come from serious diabetes and after struggling with limb amputation and poor eyesight, sadly lost the fight to remain well on Earth. We are sure Heaven has given him back his health.
"So, run free dear friend, feel no sorrow or pain, and watch us with eyes that see clearly again"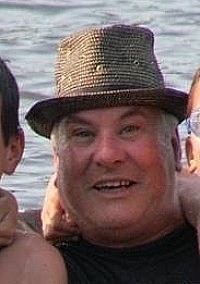 Tom Jea 1963-2019
Tom was one of our long standing backstage boys who sadly lost his battle with cancer after a brave and astounding fight. He was our gadget man and always had such a positive and cheerful outlook - even until the end. We will miss this huge personality greatly. 
"The clouds in the sky are just your giant vape, so fly through them happy Tom, with Rob, your old mate."